If you do not like picking debris out of your water pot and want to extend the life of your purification filter....The Millbank Bag U.S.A. is for you!
Click to Watch How to Use Our Millbank Bag.
This is our 5 liter millbank bag below for sale here at Millbank Bags USA. When hiking, hunting or blazing a trail in the back county you will want to have this lightweight millbank bag water purification kit in your backpack or pocket. This heavy duty water filter bag will remove most suspended organic material in the water that pathogens like to attach themselves to. The particulate materials in your water source can upset the stomach lining and give a bad taste to the water. Using the millbank filter bag will give more life to your filters and you will spend less time cleaning them.
Remember... Use two methods such as, Modern Filtration filters, Boiling, and Chemical Disinfection is always a good way to procure safe drinking water.
Before and after using our Millbank Filter Bag. A canvas filter bag for drinking cleaner water. .
Dave Canterbury using our 5 liter millbank bag water filter to teach his students how the bag will pre-filter mud, silt, and floating debris out of this muddy water source.
Millbank Bags USA

A Water Pre Filtration Bag

How to get clean water from dirty water sources
Enjoy Your Outdoor Adventure!
Only U.S. Orders Please . . .
Working Hard For Our
Customers . . . Since 2015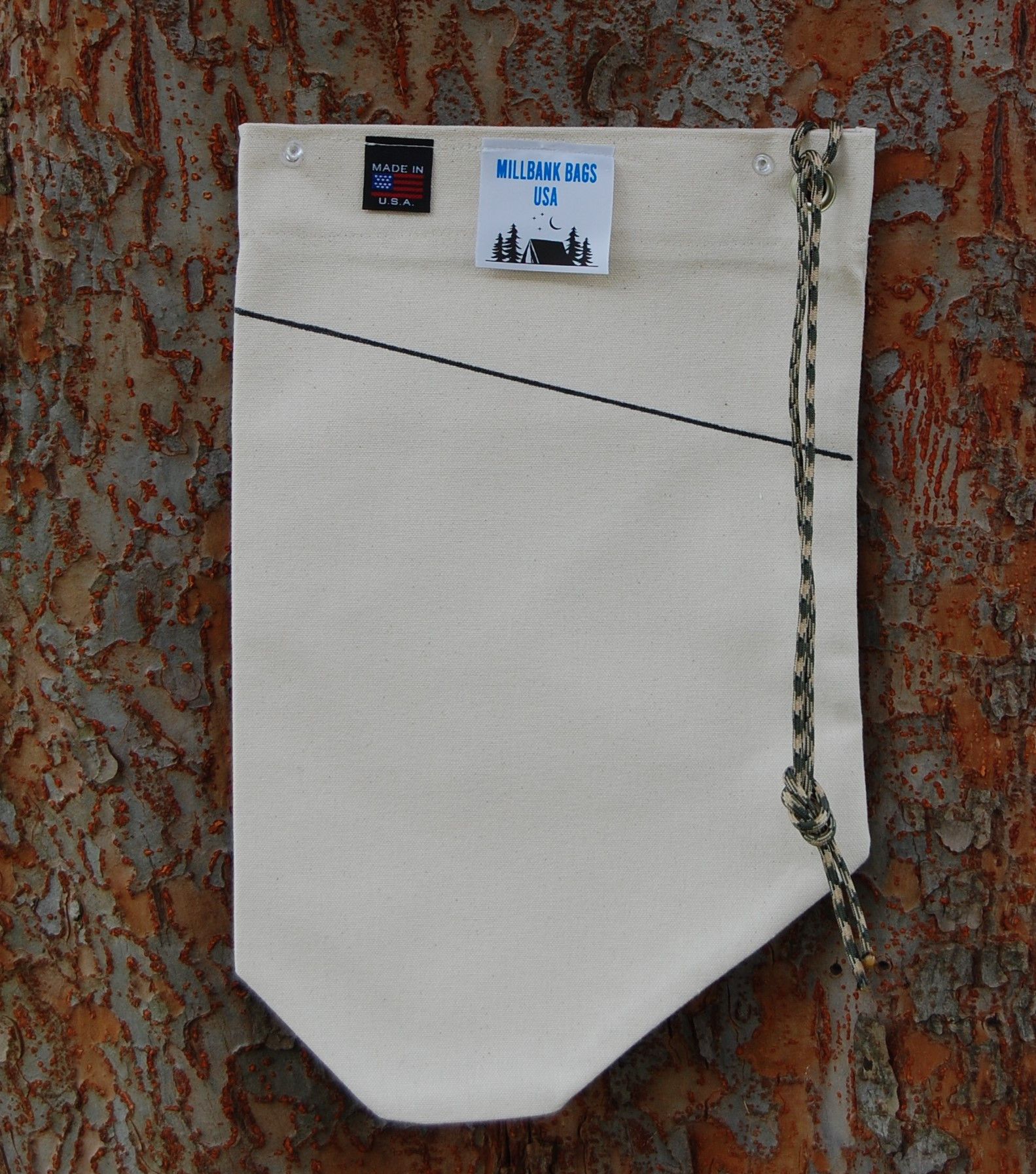 "NEW"
For those campers, hikers, and backpackers etc. this is our personal size millbank bag that measures 10 1/2 inches by 6 1/2 inches and holds 48 oz. of pre-filtered water. This bag weighs only 1.4 OZ. Easily will fold up and fit in your pocket. You can use it also to forage with or pack items that need a little more protection. Made from the same heavy canvas that its big brother "our 5 liter millbank bag."
Now only $19.95
" Hurry" Celebrating 8 years in business.
BUY 2 LARGE
Or 2 SMALL
MILLBANK BAGS, GET ONE FREE!